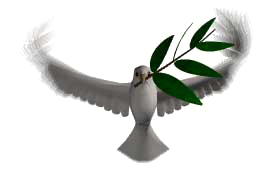 PILGRIMAGES

OUR GENERAL PILGRIMAGE FLYER
---
PILGRIMAGE DOWNLOADS (View below or download in PDF)


View

PDF
BOOKING FORM and CONDITIONS for O'CONNOR TRAVEL WORLD

---
LAST UPDATE: 16 August 2017

HOLY LAND AND JORDAN PILGRIMAGE - 09 OCTOBER 2017 Finalised!
Join us on this extremely special Spiritual Journey and walk in the footsteps of our dear Lord in the Holy Land, and also visit Petra and Amman in Jordan


ALL SAINTS & ALL SOULS PILGRIMAGE - 29 OCTOBER 2017 Finalised!
Join us on this very special pilgrimage staying in Medjugorje for 8 nights and celebrating the Feasts of All Saints and All Souls.


OUR LADY HELP OF CHRISTIANS, MEDJUGORJE & CROATIA PILGRIMAGE - 17 MAY 2018
Come and join us on this very special spiritual journey visiting Medjugorje and Croatia.




Inc. Pilgrimages Australia & NZ
SPIRITUAL JOURNEYS, NOT TOURS