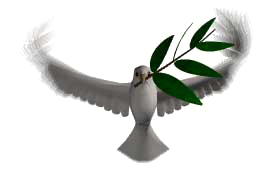 PILGRIMAGES

PILGRIMAGE DOWNLOADS (Download in PDF)

BOOKING FORM and CONDITIONS for O'CONNOR TRAVEL WORLD

---
LAST UPDATE: 10 June 2022

FULLY BOOKED!
OUR LADY OF THE ROSARY MEDJUGORJE AND CROATIA PILGRIMAGE - 28 SEPTEMBER 2022
Come and join us on this very special spiritual journey visiting Medjugorje and Croatia.
We are planning a pilgrimage to the Holy Land and Jordan for September 2023 and another pilgrimage to Italy and Medjugorje late October 2023 - please watch our website for updates and any queries please do not hesitate to contact our office via phone or email.
OUR LADY, QUEEN OF PEACE PILGRIMAGE - 10 APRIL 2023
Join us on this very special pilgrimage. We will be visiting, Orvieto (miracle of the Eucharist), Assisi, Medjugorje and Rome. We will celebrate Divine Mercy Sunday in Medjugorje!




Inc. Pilgrimages Australia & NZ
SPIRITUAL JOURNEYS, NOT TOURS